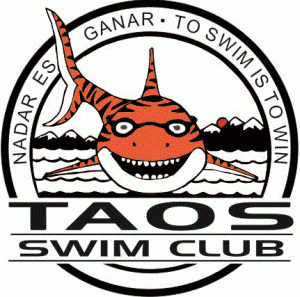 Taos Tiger Sharks
Taos Tiger Sharks Swim Club is an all ages program designed to improve health and fitness outcomes for the Taos community. They offer learn-to-swim, stroke development, competitive and leisure swimming programs. Head Coach Alfredo Aleman can be reached with inquiries at 985-709-6456.
Taos Tiger Sharks Sprint Triathlon Registration
Now is the time to register for the TriTaos Sprint Triathlon and Kids Triathlons! Join us on August 13 at Taos Youth and Family Center and in the Weimer foothills. If you're ready to swim, bike and run to help raise funds for our Taos Tiger Sharks Swim Program, or want to find out more, click the button below.

On August 13 at Taos Youth and Family Center:
Packet Pickup – 7am
U10 race – 8am
11-14 race – 9am
15+ and Friends and Family Relay – 10:30am