The 2018 Gran Fondo will be held on September 22. Please check back for more information and registration coming soon.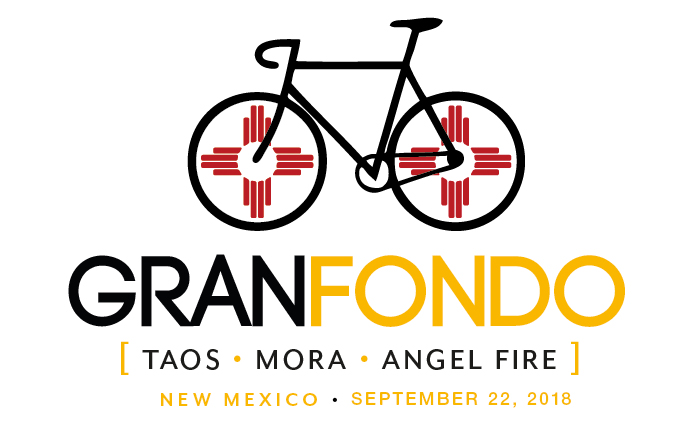 Gran Fondo is a style of race, better known in France as a cyclosportive; a one-day, annual endurance event of the amateur undertaken for pleasure or as a test of personal fortitude. There are many Gran Fondo races taking place across the globe, but the forerunner of them all is La Marmotte, held in south eastern France. La Marmotte's fixed course was first run in 1982 and is staged in some of the fabled alp climbs and descents of the Tour de France, cresting at over 8,500 feet in altitude. Gran Fondo: Taos • Mora • Angel Fire is our take on this annual spirit-of-cycling event, and our beautiful course traverses some of the more pristine and beautiful northern New Mexican highlands, with climbs and descents of Alpine proportions here in the Sangre de Cristo chain of the Rocky Mountains. Join us in Taos, New Mexico and have a ball with a beautiful 105, 65, or 46 mile course. We are holding our post-race party at the KTAOS Solar Center on Hwy 150. Proceeds from our event will support youth sports and recreation programs in Taos County through grants from the Taos Sports Alliance, a 501(c)3 non-profit.
---
START / FINISH
7:00am (Mountain Time) on Saturday, September 22, 2018
105 mile / 65 mile / 46 mile routes
Start and Finish are at the Taos Youth & Family Center
407 Paseo del Cañon East
Taos, New Mexico 87571
---
REGISTRATION
GRAN FONDO 105 miles: $85
MEDIO FONDO 65 miles: $75
MICRO FONDO 46 miles: $30
Registration will open in May for this year's event.
$10.00 late fee effective July 21, 2017.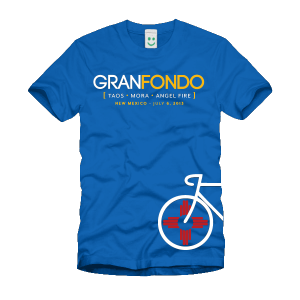 ---
COURSE
Taos – Mora – Angel Fire – Taos
Riders will experience beautiful, rural New Mexico terrain. The course starts in Taos, follows Hwy. 518 over US Hill, past Sipapu Ski Area, down Holman Hill and through the town of Mora. Continue on to Coyote Creek State Park, Black Lake and Angel Fire. Then it's up and over Palo Flechado Pass and down into Taos.
*The Gran Fondo course will have five rest stops. Check out NM Cycling page for full course elevation profile!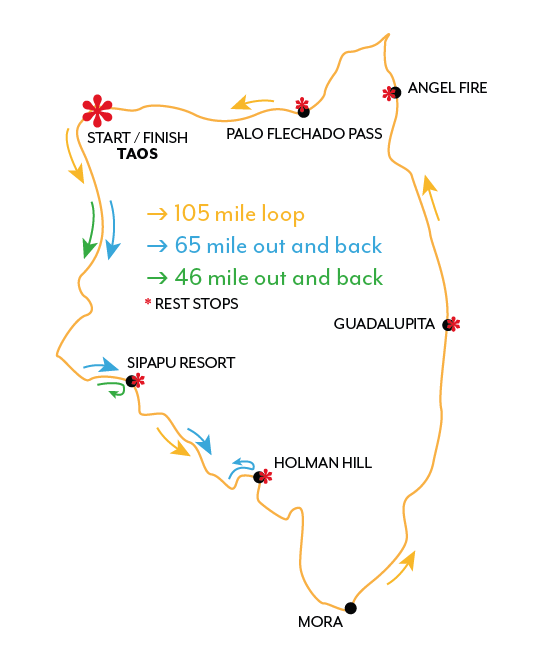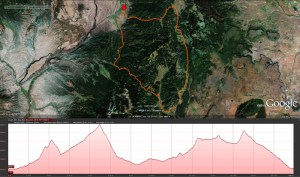 ---
CONTACT
Event Director: Jennifer Buntz
Email: GranFondoTaos@gmail.com
Phone: (505) 306-1443
Online Registration: Register Online
Proceeds to benefit Taos Sports Alliance, a 501(c)3 non-profit organization.
---
ABOUT TAOS
Visit taos.org for a complete resource on everything Taos has to offer.
---
LODGING
The historic and friendly El Pueblo Lodge is offering a 10% discount for Gran Fondo riders, family and friends.
Reserve your rooms : 800-433-9612
---
---
Gran Fondo Taos 2016 Results
Thank you to all who came out for this year's event. It was a gorgeous day and a lot of fun with a record number of cyclists participating. Here are your times! Congratulations again to all who joined us!